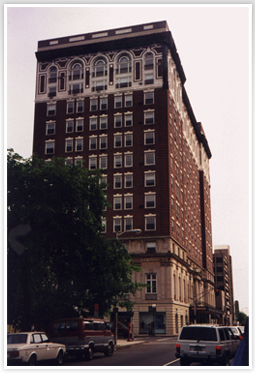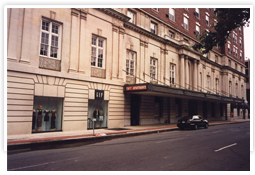 The Taft Apartment Building — New Haven, Connecticut
265 College Street, New Haven, CT
Taft Realty Associates, LLC has proudly owned and managed The Taft Apartments since 1994. This 13-story residential building contains 194 apartments and 18,000 square feet of retail space located in the center of Yale University.
Considered a New Haven landmark, The Hotel Taft opened its doors on New Year's Day, 1912. It was known as a home for notables in theater, society, art and politics. For eight years after his presidency, William Howard Taft lived in the hotel that bears his family name while he taught Law at Yale University. With the Shubert Theater as a next door neighbor, The Hotel Taft saw many personalities walk through its elegant entrance during trial runs of Broadway shows: Gloria Swanson, Mary Martin, Al Jolson, Eddie Cantor, Katherine Hepburn, and Alec Guiness to name a few. From their rooms at The Hotel Taft, Rogers and Hammerstein created the classic Broadway tune "Oklahoma." Several famous movies featured scenes of The Taft, including Splendor in the Grass, Death of a Scoundrel, and All About Eve.
Contact Information
203-495-8238